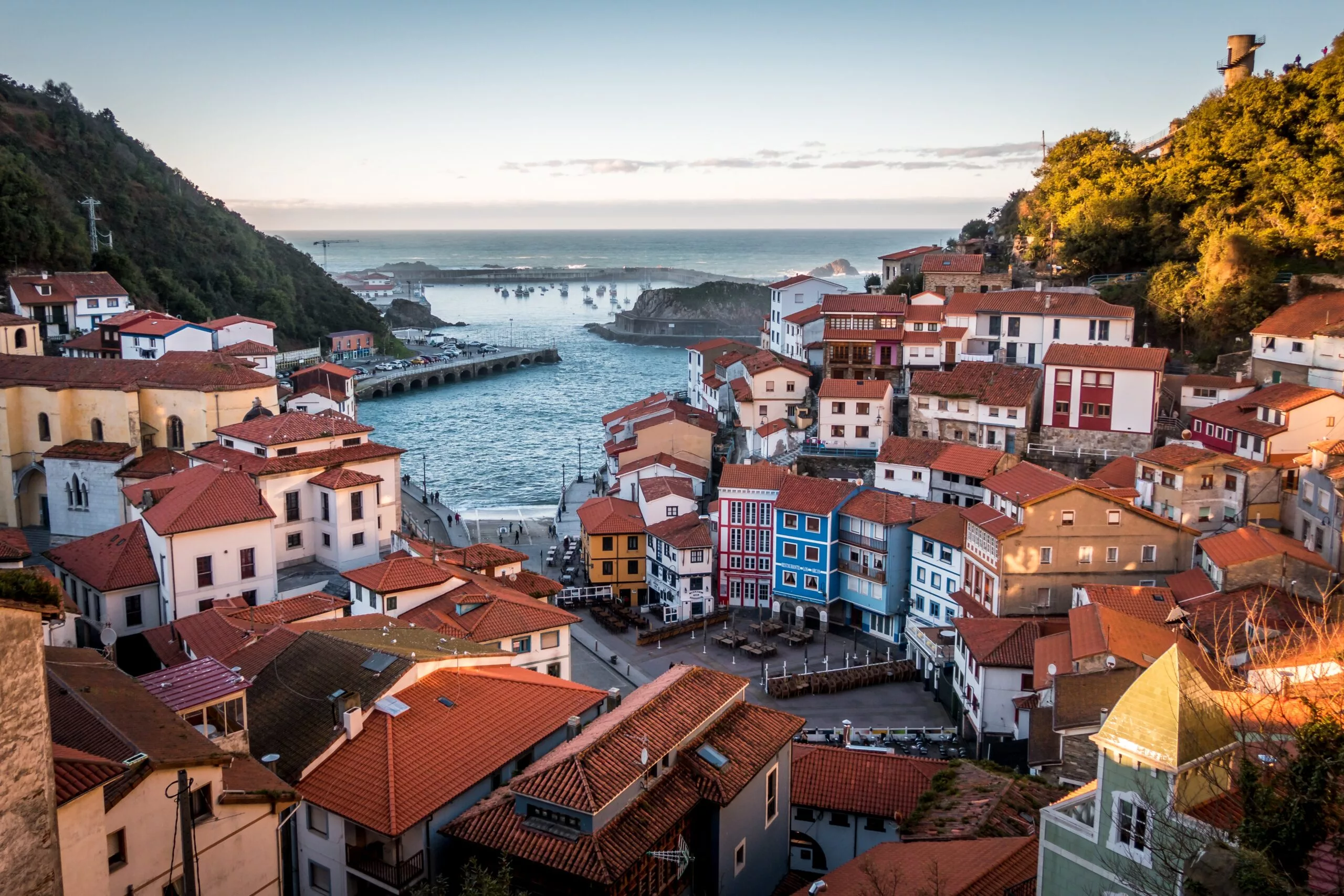 Best Places to Visit in Morocco That Will Take Your Breath Away!
Some individuals travel for pleasure, while others travel for exploration. If without a doubt you fall into the latter category, you should add Morocco to your priority list immediately! In addition to some of the finest sites to visit in Morocco where you could take a ferry from the directferries website, the country also offers a culture and way of life that are rarely encountered today. If you are planning a trip to Morocco in the near future, be sure also to visit these delightful renowned locations, Best Places to Visit in Morocco.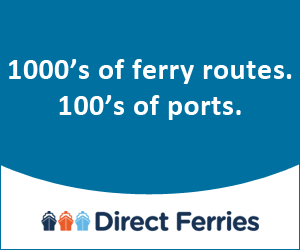 Ideal Season To Visit Morocco
If you are pondering where to go in Morocco and when is the best time to visit, the answer is that anytime between March and May is a good time to travel and experience the true majesty of Morocco's tourist attractions.
Are you planning a trip to Morocco and pondering where to go? And now that you know why and when to visit Morocco, browse through this list of tourist destinations to determine where you should go for an unforgettable Morocco sightseeing experience.
Meknes – Medina of the Ninth Century
Despite its antiquity and architecture, Meknes is one of the most popular tourist destinations in Morocco. It is located in northern Morocco, is a medina from the 9th century, and was one of the country's former capitals.
While you may feel that this city is not as beautiful as others in Morocco, the regal palace and other important historical sites make it an ideal place to learn about Morocco's culture. Don't neglect to see the charming attractions that have made it so popular with travellers seeking exotic Arabian experiences.
Asilah – Sand-Covered Beaches And Protracted City Walls
Asilah, located on Morocco's North Atlantic coast, is a popular summer destination for visitors and locals. In addition to the sandy beaches, the colorful murals on the city walls also make this city one of the top Morocco destinations. This is one of the incredible reasons why a honeymoon in Morocco should be on your priority list!
If you're here in August, don't miss the vivacious annual Arts Festival that makes this the most popular city in Morocco for young people at this time!
High Atlas Is Trekkers' Paradise
As the highest mountain range in North Africa, High Atlas is commonly referred to as the mountain of mountains. This location is a trekker's sanctuary, particularly from spring to fall. It stretches approximately 1000 kilometres diagonally across Morocco, and its sawtoothed Jurassic peaks serve as a weather barrier. This is the most beautiful of all the finest locations to visit in Morocco; it will take your breath away take ferry from directferries website!
Essaouira (Mogador) – For GOT Lovers!
Essaouira is one of the most popular tourist destinations in Morocco. Not only because it's a wonderful place to escape the heat and monotony of the large city, but also because it's where the third season of Game of Thrones was filmed!
In the 1960s, luminaries such as Jimi Hendrix and Bob Marley frequented the beaches of this seaside community, which contributes to its popularity today. You never know, during your visit to Essaouira, you might run into your favourite celebrity! If not, you should not miss the Gnaoua, one of the world's most vibrant coastal festivals, Best Places to Visit in Morocco.
Painted Ambiance in Chefchaouen
Chefchaouen, also known as the blue city, is a tiny community surrounded by a vast landscape. It is situated in the Rif Mountains. This is one of the most popular Morocco destinations for solo travel and exploring the town's famous blue-and-white painted houses.
Additionally, the people are extremely hospitable, making this one of the most popular tourist destinations in Morocco. Ras El Maa is one of the most intriguing and hidden sites to visit in Morocco, so be sure to check it out.
Sahara Desert – Glance Sunset Over Dunes
The desert is an essential must-see when visiting Morocco. Every experience in the desert is captivating and unforgettable, from viewing the breathtaking sunset over the sand dunes to marveling at the starry night sky. Make sure you reserve a few days for a journey to the Sahara Desert, one of Morocco's finest travel destinations!
Rabat, the capital of Morocco, is located on the coast and is one of the country's most popular tourist destinations. The year-round pleasant climate and tranquil coastlines are only two of the reasons for Morocco's popularity. Its exceptional experiences make it one of the best sites in Morocco; for the finest ferry, visit directferries website. Casablanca Is Both Modern and Cultural
Casablanca may not be as atmospheric as other Moroccan cities, but it is unquestionably one of the finest locations to visit and the epitome of modernity. The most impressive aspect of this city is its Moresque architecture, which combines French colonial architecture with Moroccan design. Due to its incredible cuisine and architecture, it is one of the finest locations to visit in Morocco.
Ouarzazate – Arid Desert Sights
If you've always admired the desolate desert sequences in Hollywood films, you'll be thrilled to learn that some of your favorite dessert classics may have filmed in Morocco at some point. Since the 1960s, Morocco has welcomed Hollywood directors, and Ouarzazate has been the center of it all. If you enjoy capturing gorgeous moments with your camera, this is one of the finest locations in Morocco for you, Best Places to Visit in Morocco.
A Bustling City With A Large Medina, Marrakech
Marrakech, located north of the foothills of the Atlas Mountains, is a bustling metropolis with a sizable medina and one of the most popular tourism destinations in Morocco. From the Djemma El-Fna square to the El Badi Palace and the vibrant souks or bazaars, there is much to see and do here! Shopping is one of the most enjoyable activities in Morocco, and Marrakech is the finest location for it. In addition to Agadir, Marrakech is considered the safest metropolis to visit in Morocco. Undoubtedly, this is one of the finest locations to visit in Morocco.
Tinghir is the crown jewel of Morocco.
Tinghir, Morocco's crown jewel that is nestled in the middle of the Todra Valley and is one of the finest locations for couples to visit in Morocco, is situated between the High Atlas Mountains and the breathtaking Sahara Desert. Tinghir, unlike other locations in this country, is an ancient French town that has grown into a sprawling metropolis with beautiful flower gardens, Kasbahs, and rustic narrow streets.
It is the favoured city of all hikers in Morocco, as a trek up to the ruins of the 18th-century Glaoui Palace, which are situated at a considerable elevation, affords breathtaking views of the entire city and surrounding hills.
Agadir – Prosperous Seaside Resort City
Agadir has eventually risen from the ashes after much of it was destroyed by the 1960 earthquake, including a number of its historical landmarks. This beautiful town is the finest location in Morocco for couples because it is now a thriving seaside resort with a stunning waterfront and a laid-back atmosphere in any direction. Certainly, this is one of the finest locations to visit in Morocco. 
This thriving port city, which proudly displays its battle wounds, has become one of the most popular destinations in Morocco. During a journey to Agadir in Morocco, one can do a variety of activities, including strolling through the city's stunning streets, sunbathing on its beaches, and indulging in Moroccan delicacies at the various food stalls.
The Ancient Maghreb City of Fez
Fez, one of the most intriguing attractions in Morocco, embodies all the characteristics of a 1,200-year-old Maghreb metropolis in the Middle Eastern deserts. Fès el-Bali, the historic center of this city with a deep and enigmatic labyrinth of alleys and staircases surrounded by colorful tanneries and cottages, is one of the most exciting sites in Morocco.
The elegant boulevards of Ville Nouvelle, where the French designed stunning palm-fringed avenues and revitalizing fountains along with opulent hotels and Parisian-style streets, are another major attraction of this location.
Oudaias Kasbah – Nation's Most Picturesque Region
Morocco is home to numerous Kasbahs and picturesque old town locations where they are situated. Rabat's Oudaias Kasbah is one of the most charming and finest locations to visit in Morocco, Best Places to Visit in Morocco. It is known as the country's most picturesque region.
In addition to being one of the most popular attractions in Morocco's capital city, its tranquillity and quaintness make it a major tourist attraction. Inside the high walls of this ancient old citadel, you will find white and blue dwellings and multicolored flower pots lining a neat lane.
Tangier – A Moroccan City With a European Appearance
Tangier is one of the most attractive Moroccan tourism destinations among the cities that resemble European cities. This intriguing metropolis played a significant role in the literary history of Morocco in the 20th century and is largely responsible for the development of the country as we know it today.
This history and culture is what attracts visitors from all over the world. In fact, Tangier was the inspiration for renowned works such as The Sheltering Sky by Paul Bowles and Naked Lunch by William Burroughs. In addition to the historical atmosphere, you'll find some remaining eccentric cafés and louche bars to unwind in the midst of Morocco's most popular tourist destinations.
The Dades Valley is one of the finest locations to visit in Morocco on your next trip. This valley, which lies between the Jebel Sarhro and High Altas mountain ranges, is frequented by globetrotters due to its breathtaking vistas. Remember to visit Todra Gorge for the finest experience, Best Places to Visit in Morocco. This is one of the most popular tourist destinations in Morocco. 
Aït Ben Haddou – Ancient Ruins
Ksar At Ben Haddou is an ancient village with a number of dwellings constructed on a hill, and it is one of the must-see destinations in Morocco. This location is one of the most stunning locations that anyone has ever seen. The majority of the village has been abandoned and has been left for travellers to investigate. Take a ferry from the directferries website to reach the filming location of the Hollywood blockbuster 'Gladiator', which transports visitors to the golden age.
It is always advisable to employ a guide when visiting this location. If you want to see the famous "cafe view," you must travel deep into the village, Best Places to Visit in Morocco. The guide is more likely to have connections with the locals and proprietors, making it simpler for you to gain access.