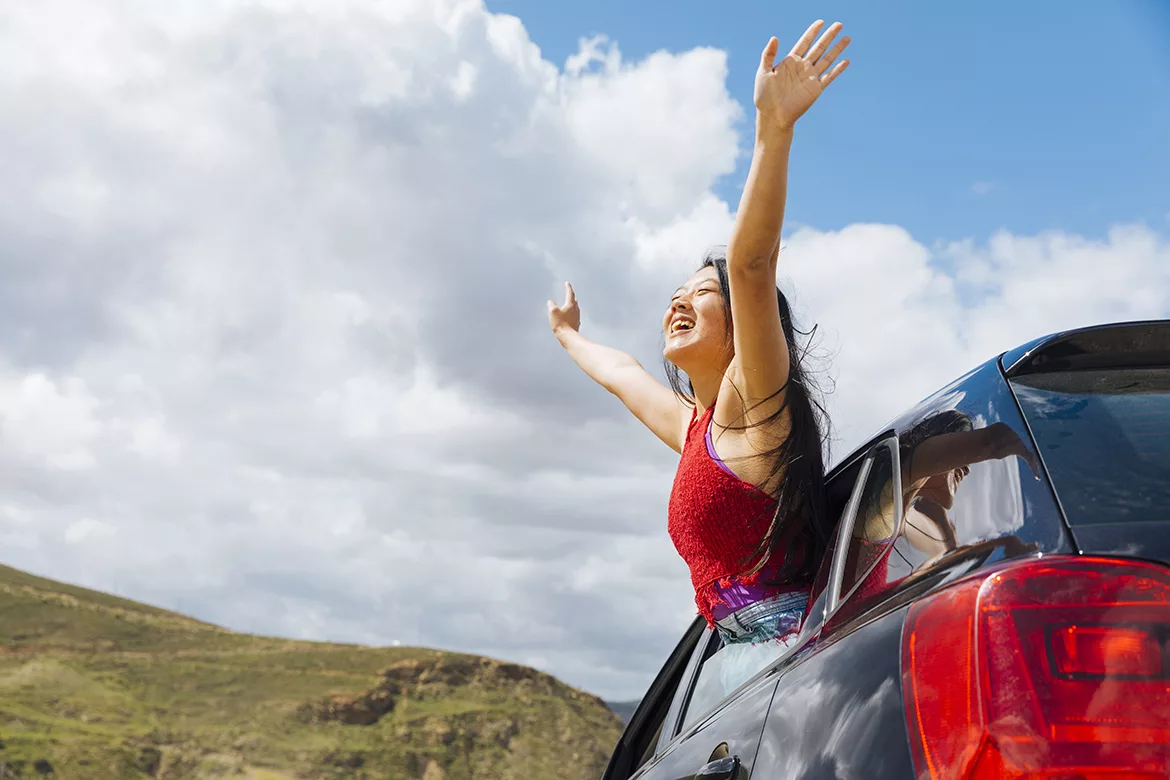 Who doesn't like a trip that requires minimal preparations but is a lot of fun too, Next Road Trip?
I don't know about others but I am willing to do anything to get someone to plan a trip for me and also ensure that all my preferences and requirements are taken care of! I recently got this wish of mine fulfilled with Omio. Firstly, Omio takes care of all the transportation worries. With Omio, you get to have a safe and secure vehicle, a fresh mood, and a trip to a beautiful destination with your favorite playlist. Oh, and don't forget some tasty snacks to enjoy to the fullest for your next road trip. 
Being a working woman, I barely have time to plan my trips. However, I love traveling and I refuse to let go of vacations just because I do not have the time to plan them. What I did was clear out my schedule a month ago and plan my trips away. All I expect is to have a great trip but also ensure that I go on days that do not affect my work. This is only possible when you are doing proper planning because when it comes to travel you need to make sure that your work is not hampered and there is no need to work while traveling. That means you can finish all your work and plan things to travel freely. 

I love road trips. I feel that we miss out on serenity and nature if we travel by air. Another reason why I love traveling by road is because of the early morning views and the sunsets that I get to witness. I am here to suggest to my readers that it is time they give road trips a try. Even if you have already been on a road trip, I want you to do it the right way! Instead of stressing out about arranging a vehicle or calculating the number of hours it will take you to reach your destination, why don't you leave it all to Omio? Omio can not only help you with an easy commute but can also provide you with rentals within your budget. 
Before you start planning your next road trip, I would like you to decide where you want to travel. Given below are a few of the best road trip suggestions around the world. I hope that you would like to join me because traveling is there then you need to check what are the best places for road trips. 
Get a Step Closer to Your Next Road Trip! 
Iceland 
Have you ever seen a National Geographic documentary? That is pretty much how you will feel throughout this road trip! Its waterfalls, erupting geysers, and rare wildlife are so spectacular that you would never feel like coming back. This road trip is for every nature lover out there. 
Croatia
This is a road trip that will take you back in time. Even though there is little detail about taking this trip on the internet, it has one of the most gorgeous routes. You will drive through villages that look no less than a fairy tale, emerald lakes, and the natural beauty that is still untouched by the human race. Look out for the coastal drive from Split to Dubrovnik! 
South Africa
Anyone who has taken this road trip says that if they were given a chance to take only one road trip in their lifetime, it would be this one. A 4000 km ride from Johannesburg to Cape Town, you will see everything there is to see. Colorful towns, gorgeous roads, friendly people, wineries, beaches, wildlife, and much more.
Mexico 
This road trip is going to fill your lives with color! From turquoise beaches to finger-licking good food, you have everything. Remember that the drive may not be as good as the location itself and so your real trip starts when you reach the destination.
These are a few road trips that I have researched and found through Omio. I want to cover all of these when I do, Omio will be doing all the planning for me! The reason for this is that I have already given Omio a try for a few of my travel plans and this is the only travel site that never disappoints me!
Things to Carry while You are on Road Trip
When you are going on a road trip you can take care of a few things so that you can be comfortable. 
Snacks
There's no trip without snacks, as a hungry trip is a cranky trip. So snacks are a must on any road trip. They come in handy when you feel hungry on the road and help save money.
Neck Pillow
You can't expect your body to sit comfortably throughout the trip. A neck pillow comes in handy to protect your neck from strains and neck pain. And we all know that if the ride is comfy, the journey will be comfortable too!
Headphones
Headphones are just an essential to everyone, regardless of the occasion. You can loop your road trip playlist to feel the happiness of being in the open wide on a road trip as music and the road go together.
Car Games
Games are always the correct answer for boredom and road trips. You don't need to be a kid to enjoy car games. Anyone of any age gets into the spirit of a playful match with the family, except the driver. 
Conclusion 
Everyone likes trips! Next Road trips are like mini detox vacations away from the hustle and bustle of city life—the open road, alone or with a loved one, works as a perfect weekend timeout. But packing is always a hassle, be it a one-day road trip or a weekend stay out. Don't forget to visit the places when you are on a road trip.