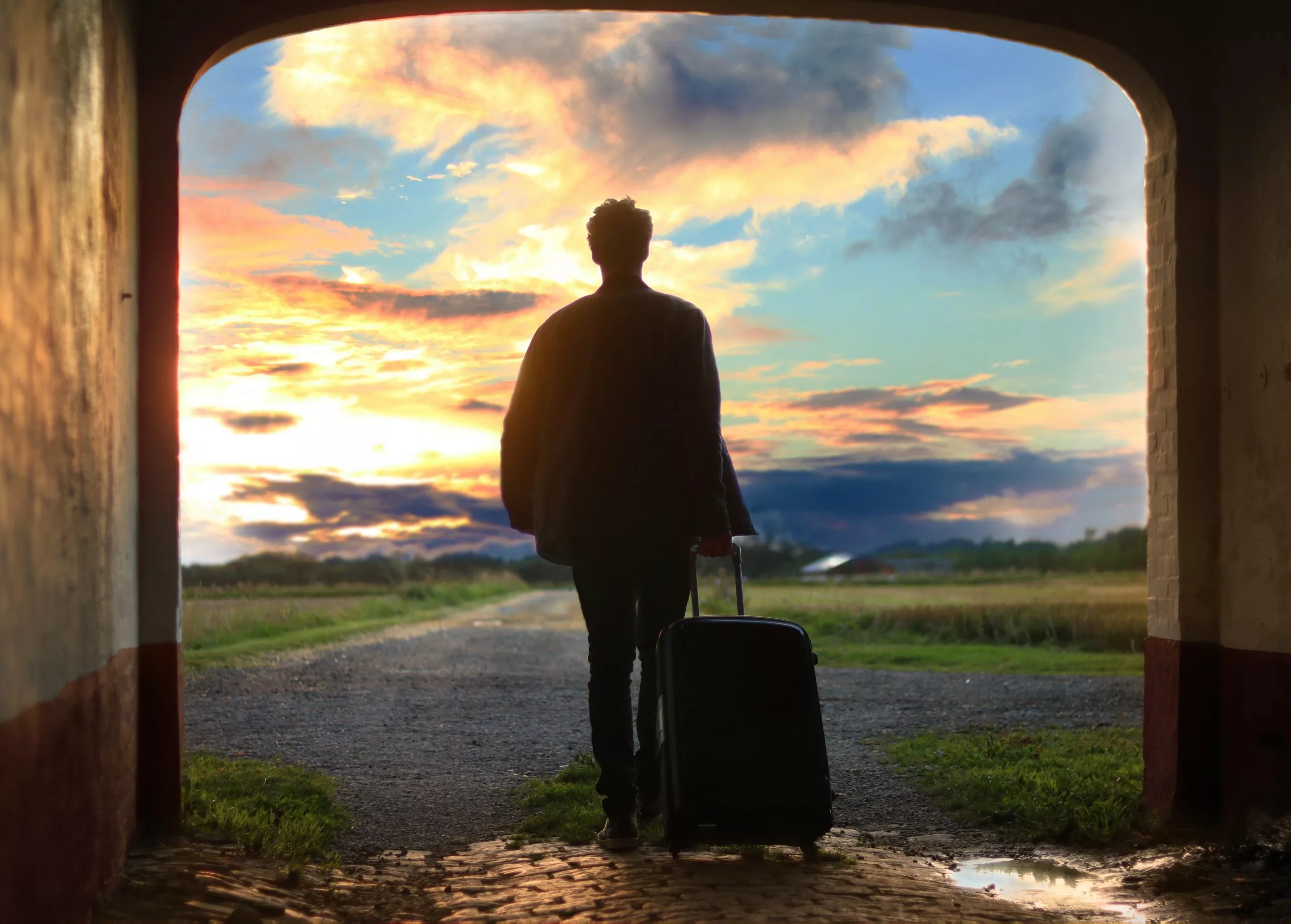 Not All Those Who Wander Are Lost: Make Your Travel Interesting
The first and foremost point I would like to bring to my reader's attention is that the quote "not all those who wander are lost" was penned by J.R.R Tolkien. This write-up is my attempt to convey to you the essence of traveling and what the famous figure attempted to make us understand through this ever-green quote. Lets make you travel interesting.
Certain people are of the mindset that if one likes to travel, it means that he or she is aimless in life and has no dedication to make a career or settle down. Even though the times have now changed, traveling frequently was earlier considered a taboo. It was believed that someone who is searching for new things to experience and does not want to stay in one location has no purpose in life.
Make Your Travel Interesting
J.R.R. Tolkien, through his quote, is trying to eliminate this mindset and remove this misconception from the minds of everyone who believes the above perception to be true. Simply put, Mr. Tolkien wanted to convey the fact that just because an individual loves to travel or considers it his/her hobby, does not mean that they are lost, Lets Make Your Travel Interesting.
I firmly believe in this quote since I am a traveler myself. I like to live a nomadic life and have often stopped because of what people will think about me and my lifestyle.
I would like to share my recent experience related to travel and this quote. A few months ago, I was going through a rough base and nothing seemed to make sense anymore. Issues in my personal life started affecting my focus at work.
After getting numerous warnings from my supervisor, I realized that my emotional state was leading to my inability to concentrate. While this is acceptable to an extent, excess of this could cost my job and leave me incomeless. My first instinct was to find a solution. From self-help books to indulging in shopping as a coping mechanism, I tried everything. In the next week that followed, I did so much stress eating just because I did not know how to feel better emotionally.
After not having found a solution, I approached my elder cousin's sister who has always been an inspiration to me when it comes to building a career. The heart-to-heart discussion with her was a game-changer for me. For starters, I got to know that a year back she went through the same phase. Even though her reasons were different from mine, she was suffering at work too.
What worked for her was traveling
She made a wish list of all the places that she wanted to visit and started by taking a trip to her favorite one. Getting in touch with nature and having time to reflect on herself, the trip changed her. These few days helped her relax and get her priorities straight. When she got back to work, she was more calm and focused.
Since then, she made it a point to take a short trip every 2 months, and sometimes every month if things started getting too much to handle. She says while her parents did object at first, she decided not to let that bother her. She feels that if traveling makes her feel sane and happier, then there is no reason to think about what others will say and refrain from taking frequent trips.
I took her advice and went on a weekend getaway. Now that I have come back, I feel like a different person. I am so much more productive now and my boss has even hinted towards a promotion because of my improvement at work!
I would suggest my readers travel as much as they can. I am not telling you to leave your job or make your work suffer. All I am advising is to take time once in a while to take a short trip and get away from your routine lifestyle. You will soon start loving your life a little bit more and exploring new cities and their cultures is just an added advantage. There is a lot to this life, and the least we can do is learn as much as we can by traveling.
Traveling is one of the greatest reasons why it is always a great way to burst your stress and make you worry-free. Follow these things to make your journey interesting.
Analysis and Plan:

Begin by exploring your terminus thoroughly. Learn about its civilization, past, and provincial attractions. Create a rugged itinerary, but also depart space for

spontaneity and surprising findings.
Welcome Local Cuisine:

Testing new nutrition is one of the most acceptable methods to engage yourself in a distant culture. Be adventurous and test local words at street markets, little eateries, and food booths.

Encounter Locals:

Encounter with the residents to gain wisdom in their course of life. Consider waiting in local lodgings like

Airbnb or homestays

, which can deliver a more accurate experience.

Touch with Nature:

Consume time in nature, whether it's wandering on the cliffs, camping outdoors, or

resting on a peaceful shore.

Nature can be extremely stimulating and awe-inspiring.

Artistic Activities:

Attend

regional festivals, skill displays, concerts,

or stadium arrangements. These circumstances can deliver you with a deeper knowledge of the regional culture.
Conclusion
That is why you need to become a perfect planner for your travel journey. Your journey needs to be very precise so that you can enjoy and have an amazing vacation when you reach your destination and make your travel interesting.