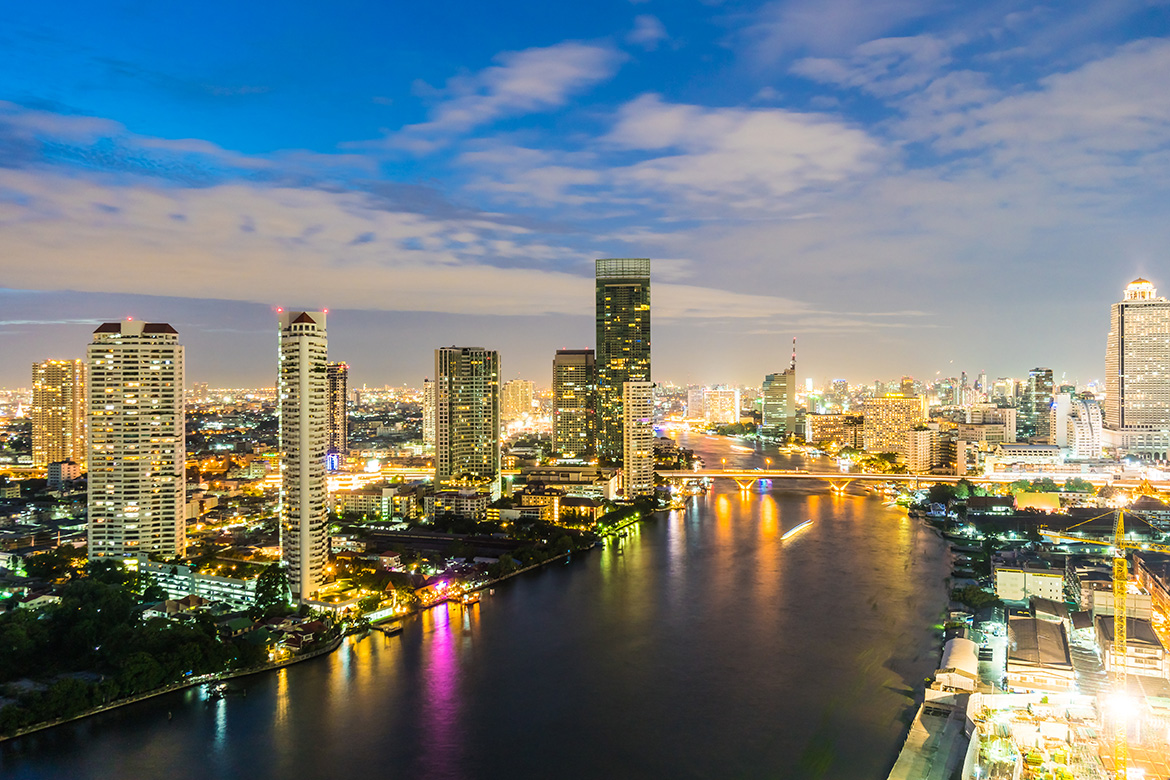 Bangkok is currently the most popular destination in all of Southeast Asia. And as the number of visitors rises, the city prepares for their arrival. This welcoming capital has accommodations for every sort of traveller, from honeymooners to budget-minded backpackers. Anyone who desires to experience the capital's uniqueness and authenticity must stay in one of these top Bangkok hotels.
hotels.com is one of the most popular hotels booking websites and provides a wide range of accommodation suggestions.
The Siam Resort Hotel
The Siam, one of the finest hotels in Bangkok, is your private urban sanctuary. This magnificent and opulent hotel was situated on the tranquil Chao Phraya River, amidst three acres of lush greenery. Additionally, it is quite close to Bangkok's most renowned historical and cultural attractions. A variety of spacious accommodations, cottages, and pool villas are available. Additionally, you have the opportunity to experience some of the most fascinating aspects of Thai culture, cuisine, history, and art.
Mandarin Oriental
Mandarin Oriental is likely the finest hotel in Bangkok for those who appreciate luxury. The beautiful hotel is situated on the shores of the Chao Phraya River, providing a peaceful stay in Bangkok. As one of the finest 5-star hotels in Bangkok, its service and hospitality is well-known throughout the city. It is a contemporary style and a distinct blend of luxury will captivate you.
The Peninsula Bangkok
The Peninsula Bangkok is one of Bangkok's finest hotels. This hotel provides a once-in-a-lifetime experience with its seamless marriage of Thai sophistication and vibrant culture. The hotel offers an exciting journey on the Chao Phraya River, as well as authentic and flavorful Thai cuisine prepared using age-old recipes. The hotel features comfortable accommodations and suites with views of the beautiful river.
Ariyasomvilla
Ariyasomvilla is currently one of the best luxury hotels in Bangkok. Located on Sukhumvit Road, this opulent lodging guarantees a tranquil stay. This hotel's ambience and atmosphere make it one of the cosiest locations to stay in Bangkok, according to anyone who has ever stayed there. The entire hotel is surrounded by vegetation, which aids in relieving tension.
The Okura Prestige Bangkok
If you're looking for a stylish and modern hotel in Bangkok, The Okura Prestige Bangkok is the location for you. It is one of the classiest and most elegant 5-star hotels in Bangkok, allowing guests to ignore their worries and be pampered like never before. Incredible levels of comfort and hospitality are provided by the hotel. This luxurious hotel has 240 accommodations and suites, so they rarely run out of space.
SO Sofitel Bangkok
Looking for Bangkok luxury hotels? SO Sofitel is one of the top hotels in Bangkok for those who want to experience the highest levels of luxury and hospitality. It is one of the most popular hotels in all of Thailand, offering spa treatments, numerous cuisines, and breathtaking views.The interior of the hotel features a theme created by renowned designers, which can be observed.
Sheraton Sukhumvit Grande
Sheraton Grande Sukhumvit is a well-known hotel in Bangkok; if you're looking for a luxurious place to stay with family or friends, you should definitely reserve a room here. The hotel's rooms and suites are exceedingly beautiful and comfortable, reflecting Thai heritage and culture. It features six award-winning restaurants serving some of the most delectable Thai cuisines.
Grand Hotel Eastin Sathorn
If you are a smoker, you should not stay at the Eastin Grand Hotel Sathorn. It is a brief drive to Suvarnabhumi International Airport from this luxury hotel located in the Sathorn business district. If you want to remain close to the city and have easy access, there is no better option than the Eastin Grand Hotel Sathorn. The hotel has 390 opulent rooms and suites decorated in a contemporary manner to accommodate contemporary travellers.
Forty-nine Adelphi
In Bangkok's budget lodgings, Adelphi Forty-Nine stands out for its charm. The hotel combines luxury and comfort to create an unforgettable experience for its visitors. From Samitivej Hospital and Thonglor Station, the hotel is within easy reach of the Sky train network. It is only a thirty-minute drive from Bangkok Suvarnabhumi International Airport, making it readily accessible.
Phranakorn-Nornlen Hotel
Try Phranakorn Nornlen if you're searching for a luxurious and comfortable property without breaking the bank. It is one of the finest three-star hotels for solitary travellers and couples in Bangkok. It is located approximately 7 kilometres from the city centre and provides breathtaking views from its terrace. hotels.com offers top-notch amenities and services. On this website, you may find tens of thousands of hotel possibilities.